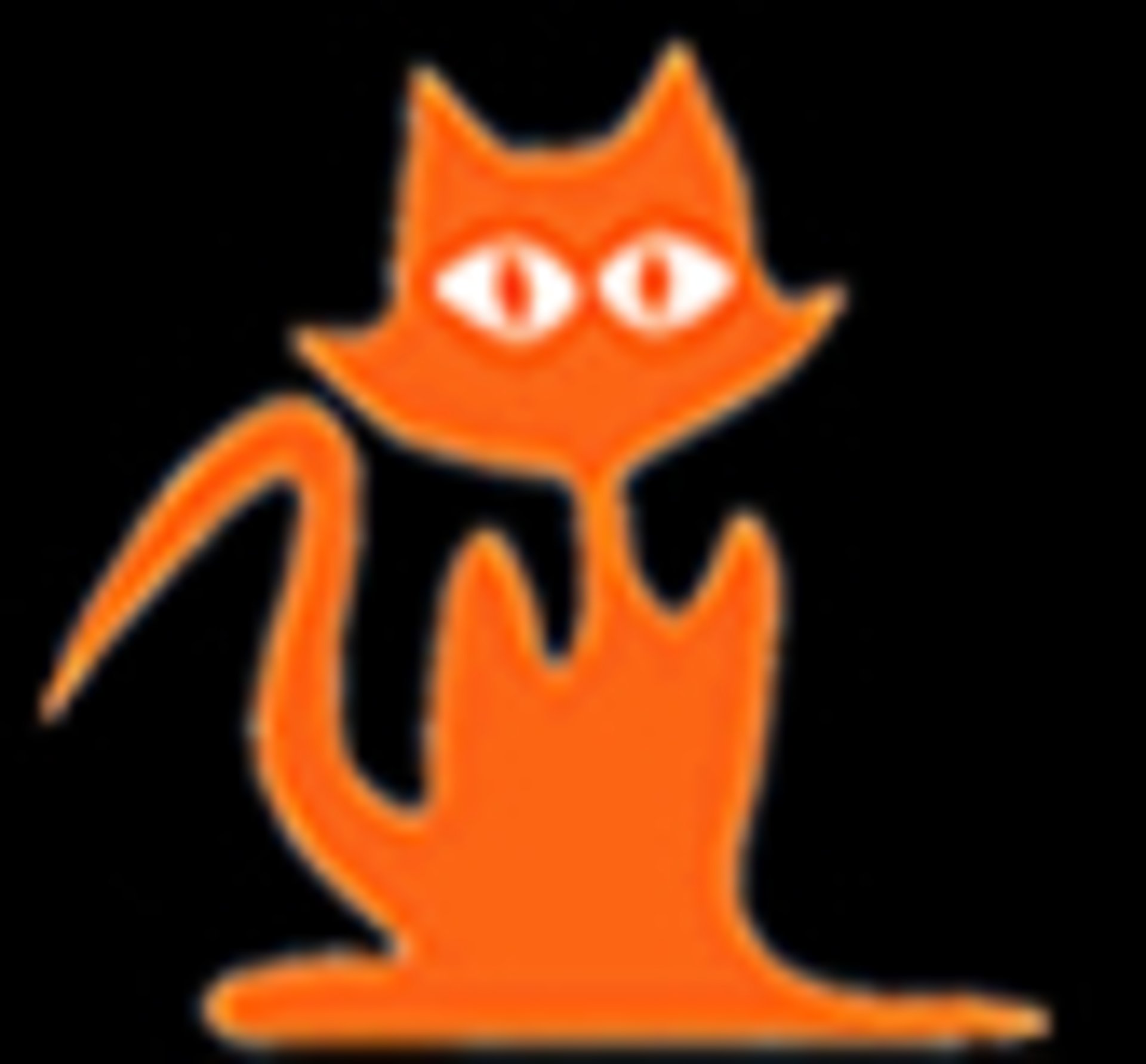 Get in touch for a friendly chat today!
Nick, the Band Leader (plus lead vocalist and guitarist), would love to hear from you and is generally available from 10am to 10pm, 7 days per week, unless busy in the studio or at an event. We are based in Bristol and Oxford and are happy to travel over two hours to an event - most band members are based between the M4, M5 and M40 and we are often spotted anywhere from London to Southampton to Exeter to Cardiff to Birmingham and beyond!
Feel free to give us much detail as possible and ask any questions - we are here to help!
Phone Nick on 07847 999373 now
OR
Drop a delightful email to thehipcats@live.co.uk
OR
Use the form below ...
Frequently Asked Questions
Paperwork
We will complete a booking agreement / invoice which will include all the details including the confirmation deposit and other information. We can also provide evidence of Public Liability Insurance, PAT test, etc.
Music, Set List, Disco
We can point you towards our complete song list and work on a set list with you, we also often provide clients with a sound system and lighting for their own 'MP3 Disco' or we can arrange a DJ.
Equipment, sound system and lighting
We have a top of the range sound and we bring different equipment to suit the size of the room. We can also hire in extra sound equipment or lighting if required. Our musical instruments are all the loves of our lives and some of the best you could wish to hear.
Musicians
The band is a collection of approximately 15 great friends who are also top musicians. We play together extensively and we have made a point of having two of each instrument in the band so that we can be more available for events and to cover any times when someone is not available. Some of us were formally trained at leading music colleges, others are top session musicians, some are award-winning performers and composers.
Music
We love all kinds of music and so even though we started as a jazz and swing band we have increasingly used our love of other styles to inform what we do throughout a set list - consequently we can move effortlessly from classic jazz to blues, soul, funk and groove when we need to. Also check out the specialist themes we can perform.
Set up
We have set up in lounges, restaurants, village hall, large event spaces and outdoors. We are experienced at all of these and we can talk you through exactly how set up works. As a general rule it is relatively quick and efficient with no noisy sound checks.
Noise
We have played at venues with sound limiters - we can adapt to this and we also have an non-electric line-up which can play outside.
Outside
Playing outside is fine so long as we are sheltered from the sun and the ground and air is dry. Ask us about our acoustic / non-electric band which can set up pretty much anywhere!
FRIENDLY, PROFESSIONAL, RELIABLE
We have NEVER had to cancel an event in 12 years. The two occasions when a band member was ill, we found a suitable replacement. We try to plan as best we can for these bits of bad luck and thankfully our planning has worked successfully so far! Nick will be your constant point of contact.
We would LOVE to join you for your event.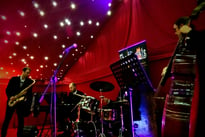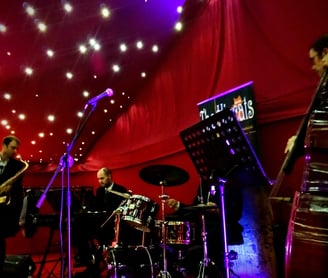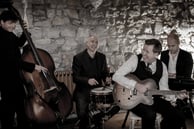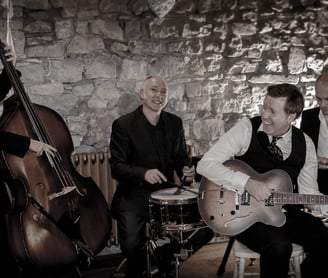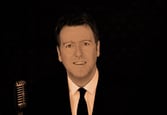 The Hipcats - contact us today to hire the recommended jazz & swing band that offers so much more!