Gatsby, Peaky Blinders, James Bond, Las Vegas - we love a wide range of music and we are always happy to adapt our set list to suit any idea or theme that you might have for your event.
We have huge experience of themed events and we have adapted our set lists so that we can bring just the right feel and atmosphere. We are also happy to be flexible on the line-up of musicians, the ways in which we play the tunes, any dress code that you might have and any other aspects of the event.
Below are just some of the themed events we have done in the past, in addition to others such as Peaky Blinders events and a James Bond premiere - please get in touch if you would like to discuss any of these or have any other great ideas.
So if you are looking for ideas and inspiration for that perfect band for your event, here are some of the themes we can do:
Pre-1920s - early jazz, music hall, Peaky Blinders
1920s - Gatsby, Prohibition, Gangsters & Molls, Flapper Girls and dances like The Charleston.
1930s - Cole Porter, George Gershwin, Hollywood, Fred Astaire, Ginger Rogers, the Lindy Hop.
1940s - classic songs from the wartime era from the likes of Glenn Miller and Bing Crosby.
1950s - Hollywood, High Society, Frank Sinatra, Jive, Rock'n'Roll.
1960s - James Bond, Breakfast at Tiffany's, Austin Powers, Las Vegas, classic Rat Pack - Frank Sinatra, Dean Martin, Sammy Davis Jr.
Other Fabulous Themes
Las Vegas night - classic Rat Pack swing
Golden Age of Hollywood - Fred Astaire, Frank Sinatra
New Orleans - traditional jazz with hot and soulful grooves
Latin - steamy latin-jazz - salsa, samba and cool bossa nova
Electro-swing - contemporary dancefloor beats mixed with classic jazz and swing
Mixed audience - classic swing leading into soul and funk.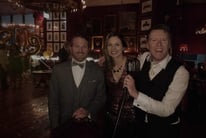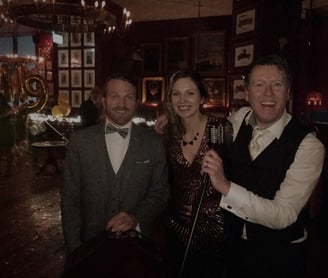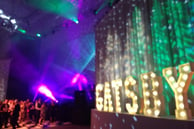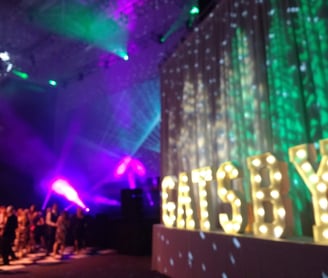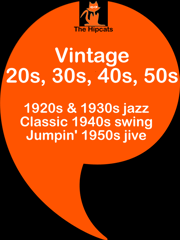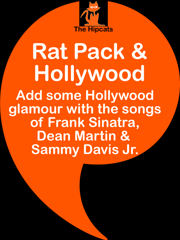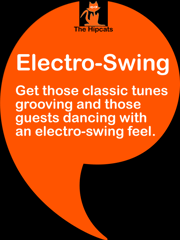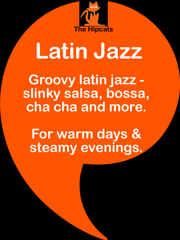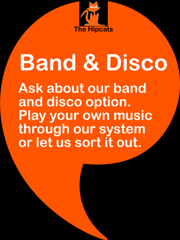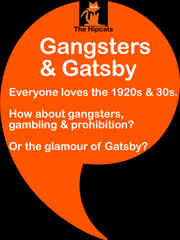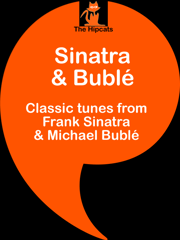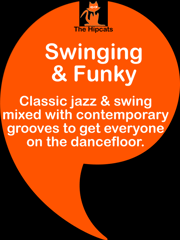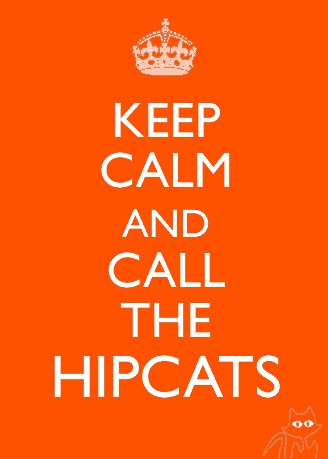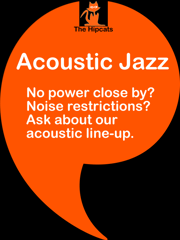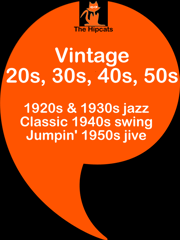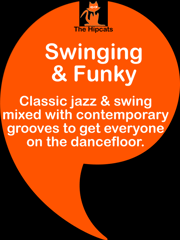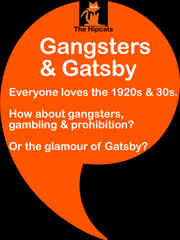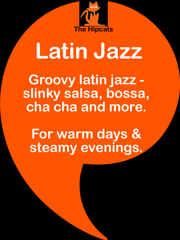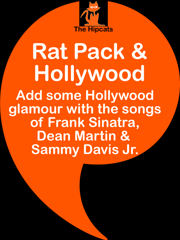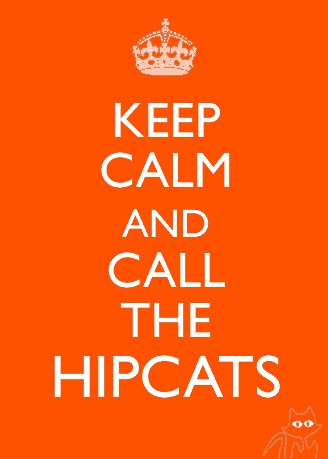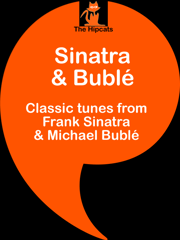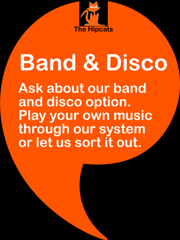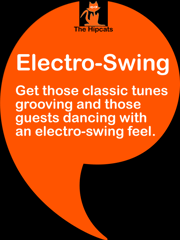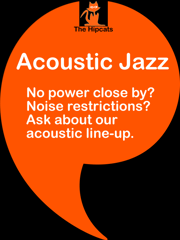 The Hipcats - ideas & themes for weddings, parties & events. Jazz, swing, 1920s, 1930s and so much more!