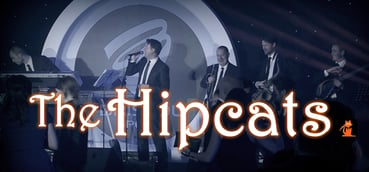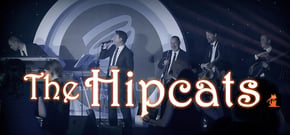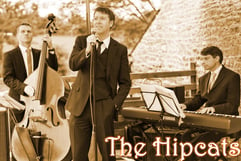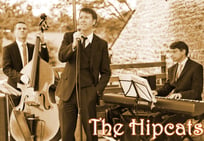 Listen to or download our upbeat mix of tunes including Moondance, Nature Boy and Sway.
The Hipcats have performed at many fantastic events of all sizes. We specialise in delivering the performance and the set list that suits exactly what you want - whether you are looking for fresh and cool or classy and classic.
We have over 400 tunes in our song list and we can adapt our style to suit your event. Have a listen and a watch and then get in touch to chat about your favourite music - jazz, vintage, swing, electro-swing, latin, blues, soul, funk or contemporary.
- 12 years of The Hipcats! Our brand new video for 2023 -
Listen to or download our mellow mix of vocal and instrumental tunes.
- The Hipcats are THE Gatsby Jazz Band! 1920s & 1930s - Gatsby, gangsters, prohibition, Hollywood, New Orleans, vintage jazz and swing -
- We just LOVE music and when a client asks if we can do something funky and groovy then we are happy to oblige! 2000 happy guests at Bristol Sport -
- Our laid-back line-ups - duo, trio, quartet, vocal, instrumental -
The Hipcats - music & video - jazz band, swing band, function band and so much more!
- Classic jazz and swing at an Officers' Mess curiously disguised as Gangsters & Molls -
- Drinks reception music for a daytime Orangery wedding at Tortworth Court in Gloucestershire -